Crystal Dermabrasion
Revitalize Your Skin
Crystal dermabrasion is a gentle skin resurfacing treatment that uses fine crystals to exfoliate the top layer of skin. At ZI Clinic, we offer crystal dermabrasion as an effective way to improve the overall health and appearance of your skin. Our team of skincare experts use the latest technology and techniques to provide safe and effective treatment.
At ZI Clinic, we understand the importance of having healthy, radiant skin. That's why we offer Crystal Dermabrasion, a gentle skin resurfacing treatment that can help you achieve the smooth, clear and even-toned skin you desire. Contact us today to schedule a consultation and start your journey to beautiful, revitalized skin.
Best Crystal dermabrasion Treatment in Chennai
Why choose ZI Clinic for your Crystal dermabrasion treatment?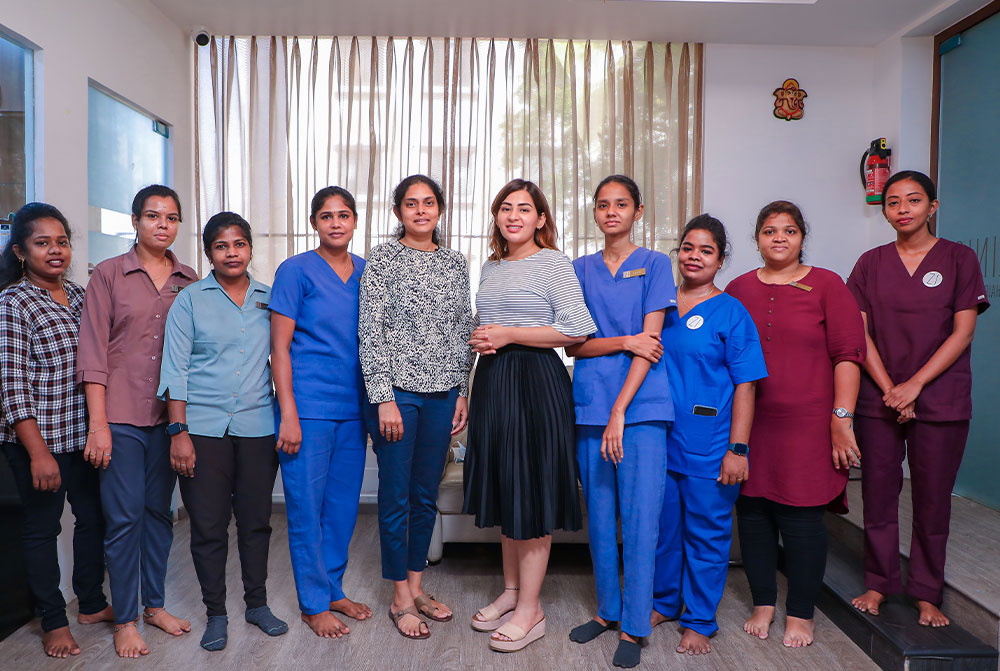 Our team of highly skilled and experienced practitioners provide personalized care to ensure you get the best results possible
We use the latest crystal dermabrasion technology, such as the diamond-tip wand, to provide safe and effective treatment with minimal discomfort and no downtime.
We offer different types of Crystal Dermabrasion treatment according to your specific needs and skin type.
Frequently Asked Questions.
Online Appointments
We are here to help you. Click here for Appointments
Had a comfortable treatment at ZI. Would love to come back. The ambience is great and feels home. The doctor and the staff were friendly. Thanks for the care.
First of all I love the ambience and ZI Clinic makes me feel at home. I would highly recommend this clinic if you are looking for quality , care and latest treatments . The staff are very gentle and friendly. ZI has become my latest goto place before my shoot.
What a great experience I had at ZI Aesthetic & Laser Clinic. Dr.Sethuraman is thoughtful , thorough and brilliant. My skin has never looked so fresh. I highly recommend ZI for all your dermatology needs. Everytime i stand in front of the camera , I feel more confident. Thanks to ZI Team!
The whole experience has been quite good. Felt at ease . No discomfort. The time and patience with which the doctor has done the procedure is wonderful. The Clinic staff are very courteous.
The Service is excellent. I didn't think my face would be so smooth and free of hair. Wonderful place for cosmetology. Would recommend friends for sure! Thanks for all that you've done.
Thanks for making the procedure very easy. Had a great treatment done. Best
I have been taking treatment for pigmentation at ZI. I feel very comfortable here .I have seen a lot of improvement here. Hope to get my best. I have referred to my few friends. They all feel it's good here.
After completing 5 PRP sessions I have actually seen the difference in the texture of my hair . Great Improvement in hair thickness and visible hairfall reduction. Highly recommended clinic.
The place is very calming and the service is excellent. Staff is very friendly and caring. I would say this is the best skin/laser clinic. The doctor is very nice and clears all our doubts. I would recommend to my friends and family.
Very efficient group of doctors and staff. Makes me feel very comfortable everytime peaceful ambience ! keep up the good work guys.
The First Treatment was very fast without any pain. I am curious and impatient to see the results in the coming weeks.
Was perfect, very comfortable and courteous also transparent in their dealing. Totally trust worthy.
I had very severe hair loss and decided to go for treatment. And came to know about ZI Aesthetic clinic and Dr. Sethu , started prp treatment and within few sittings I could very well feel the increase in hair density and hair fall stopped immediately.
Thank you doctor. The procedure was very simple because you made it simple. I am very happy with the whole experience. Surely will recommend ZI to all my family and friends.
It was an excellent work, now I feel really better. I like the way they treat me. Thanks to Dr. Sethu.
The Doctor was friendly and clearly explained the problem for our son who is 8 months old. Thank you for the service.
Doctor was very polite and explained everything in detail. Highly recommend this clinic, great ambience and wonderful Doctors and staff.